Gjorde du något i år som du aldrig gjort förut?
Weeeell, eftersom mina resor till nya ställen är för obvious slår jag till med en skräll: ätit dumplings! När jag och Dave var i Polen i oktober käkade jag dumplings för första gången och älskade det. Sedan introducerade min kollega Isabel mig till ASMR-videos på YouTube, och sedan dess är jag helt fast. Har alltid såna videor i bakgrunden när jag gör admingrejer på jobbet.
Did you do anything this year that you haven't done before?
Weeell, since my traveling and seeing new place is too obvious I'll choose the fact that I tried dumplings for the first time. Also, my colleague Isabel introduced me to ASMR videos on YouTube, and ever since, I have been hooked! I love having them on as background noise when I do my admin work.
Höll du några av dina nyårslöften?
Yes! Ett av mina mål var att springa ett lopp på 10 km, vilket jag gjorde i Juli. Minns att sista 1.5 kilometern var såååå jobbig och att jag funderade på att gå sista biten, men till slut såg jag mål i horisonten. Kutade av bara den och gled in på 53ish minuter. Vill göra detta nästa år igen.
Did you live up to any of your new year resolutions?
Yes! One of my goals was to run a 10k race, which I did in July. I remember the last 1,5 kilometers being dreadful and I almost considered walking the last part, but then I saw the finish line in the horizon and just ran and ran. I finished the race in 53ish minutes and I want to do it next year again.
Blev någon/några av dina vänner föräldrar i år?
Inga nya bebisar i år, nej.
Did any of your friends become parents this year?

No new babies this year, nope.
Vilka länder besökte du?
USA (New York), England (London två gånger samt två gånger hos mamma), Skottland (Edinburgh), Portugal (Algarvekusten), Sverige, Frankrike (Nice, Antibes etc), Monaco (var där när vi var i föregående), Marocko (Marrakech), Polen (Wroclaw), Spanien (Fuerteventura), Tjeckien (Prag, där jag infinner mig när detta inlägg publiceras).
What countries did you visit?
The states, England a couple of times, Scotland, Portugal, Sweden, France, Monaco, Morocco, Poland, Spain and the Czech republic.
Från en vacker solnedgång i Portugal i april.
Är det något du saknar år 2018 som du vill ha år 2019?
Paris! Igen! Parre var ett av mina to do-grejer i år, men blev inte av. Måste verkligen dit 2019.
Anything that you missed 2018 that yo would like to see in 2019?
Paris! Again, I wanted to visit Paris this year, but it never happened. I really need to go next year.
Vilket datum från år 2018 kommer du alltid att minnas?

Hmm. Kanske den 24 september då jag fick se Arctic Monkeys live för första gången. De var grymma.
What dates of 2018 will you always remember?
Hmm. Maybe 24 September when I got to see Arctic Monkeys live for the first time. They were unreal.
Vad är det bästa som hänt dig år 2018?
Att jag fått fast anställning.
What is the best thing that happened to you 2018?
That I got my permanent contract.
Största misstaget?
När jag och mina tjejpolare var i Marrakech ville vi unna oss något "spaigt", och en av oss kom då på den briljanta idén om att testa Hammam. Vi trodde att det skulle vara någon sorts självbetjäningsskrubb/-massage, men det vi utsattes för var nog ta mig fa-an (ursäkta) det mest förnedrande jag gjort i mitt liv. Vi fick ta på oss en engångstrosa (!) samt en badmössa och blev sedan tvättade och skrubbade av varsin Marockansk kvinna. Kände mig skändad efteråt. Så ja, det kan nog ha varit mitt största misstag i år, men det är ju en bra story i alla fall.
The biggest mistake?

When my mates and I were in Marrakech we wanted to treat ourselves and do something pampering, and one of us thought of the brilliant idea of trying Hammam. We thought it would be some sort of self serve scrub/massage, but what then followed may have been the most degrading thing I've ever been through. We had to wear single-use panties and a shower cap and were scrubbed and washed by this Moroccan lady. I felt so embarrassed and almost violated afterwards haha. So yeah, that might have been the biggest mistake, but at least it gives me a great story.
Har du varit sjuk eller skadat dig?
Har varit frisk hela året! Har inte ens fått min årliga dunderförkylning. *peppar peppar*
Have you been sick/injured?
I've been in good health all year! Haven't even got my annual dose of the flu *touch wood*
Bästa köpet?
Min dator. Hur skulle jag kunna uppdatera denna skröpliga blogg annars?
What is your best purchase?
My laptop. How would I be able to update my poor blog otherwise?
Vad spenderade du mest pengar på?
Se ovan, min laptop. Var tyvärr ett nödvändigt ont då min förra gick sönder, och är nog den största summan jag spenderat på en enstaka grej i år.
What did you spend the most money on?
As above, my laptop. It was a necessity as my last one broke down on me, and it's the most expensive single thing I've bought this year.
Gjorde någonting dig riktigt glad?
Nördvarning much, men att Sverige gjorde så bra ifrån sig i fotbolls-VM. Vilken jäkla bragd! Att få träffa mina två kära vänner Johanna och Ylwa i London var också riktigt minnesvärt, särskilt är vi besökte Harry Potter Studios.
Did anything make you really happy this year?

Nerd alert, but the Swedish football team in the world cup this year made me so damn happy and proud. Another thing that made me smile was meeting up my friends Johanna and Ylwa in London, especially when we went to Harry Potter Studios.
Var du gladare eller ledsnare i år jämfört med tidigare år?
Varken eller tror jag. Gladare i vissa perioder och lite mer likgiltig andra. Men aldrig riktigt ledsen.
Were you happier or more sad than last year?
Neither. Happier in some periods and less happy in others. But I was never sad, really.
Vad önskar du att du gjort mer?
Fotat min vardag. Visst, är väl inte aslätt att få till bilder på ens vadag när man sitter på kontoret 8-5, men jag vill verkligen försöka bli bättre att blogga om Dublinlivet.
What do you wish you had done more of this year?

Captured my every day life on camera. Sure, it an't easy to take photos of my life when I'm in an office 8-5, but I really want to get better at writing posts about my Dublin life.
Vad önskar du att du gjort mindre?
Småhandlat på Tesco. Går dit nästan varje dag för att köpa något att laga till middag.
What do you wish you had done less?
Gone grocery shopping in Tesco every day. I must learn to buy in bulk.
Favoritprogram på tv?
Har ingen TV, men något jag kollar på varje morgon när jag gör mig i ordning är Nyhetsmorgon på Tv4 Play.
Favourite TV-show of the year?

I don't have a telly, but I always watch Nyhetsmorgon (Swedish news show) in the mornings on my computer when I get ready in the mornings.
Bästa boken du läste i år?
En bok som heter "The Girl Before" av J.P Delaney. Riktigt spännande thriller, tips tips!
The best book you read this year?

A book called "The Girl before" by J.P Delaney. A really intriguing thriller, would recommend.
Största musikaliska upptäckten?
Min kollega tipsade mig om en norsk jänta som heter Dagny tidigare i år, och hon har verkligen talang. Jag fascineras över hur vissa kvinnliga sångerskor kan sätta såna låga toner (ni som försökt sjunga med i Beyonce's "Halo" vet vad jag talar om) och denne Dagny är en av dem.
The biggest musical discovery?
My colleague recommended me to listen to this Norwegian bird Dagny earlier this year, and I believe she is really talented. I am fascinated by female singers who can hit really low notes (any gal who has tried to sing along to Beyonce's "Halo" will relate) and Dagny can in fact do so.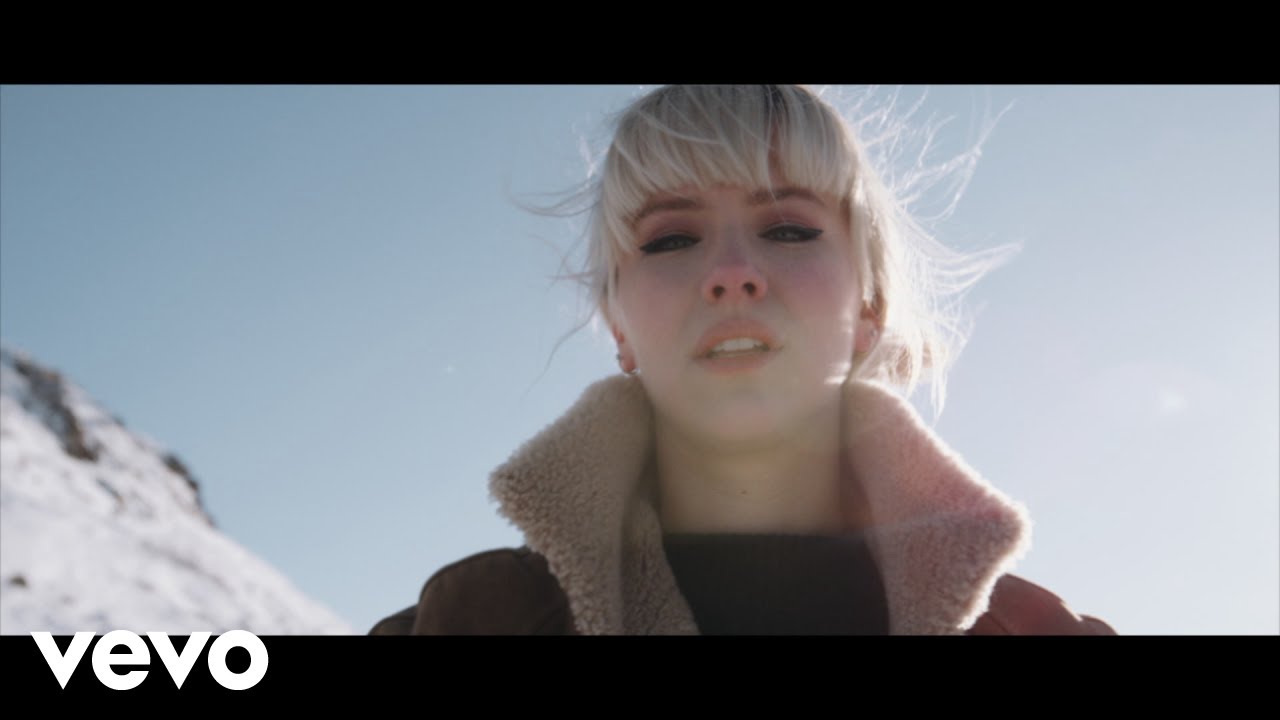 Årets bästa film?
Är ingen filmmänniska (har inte ens sett "A Star is Born än), men har bingeat ett gäng bra serier på Netflix i år: Glitch, The Mist, The Rain, Bates Motel, Safe, The Haunting of Hill House.. för att nämna några.
The best movie of this year?

I'm not a movie person (haven't even seen "A star is Born" yet), but I've been binge watching a whole lot of Netflix series this year: Glitch, The Mist, The Rain, Bates Motel, Safe, The Haunting of Hill House... to mention a few of them.
Vad gjorde du på din födelsedag 2018?
*kollar tillbaka i arkivet* På själva födelsedagen i sig gjorde jag inget särskilt (fyllde år på en torsdag), men på fredagen nalkades drinkar med nära och kära, och resten av helgen spenderades i Killarney på det flottaste hotellet jag satt min fot inuti, med David.
What did you do on your birthday this year?
On my actual birthday I did't do much (it was a Thursday), but the Friday after I gathered some friends for some birthday drinks, and the rest of the weekend was spent in Killarney at the nicest hotel I've ever stepped foot in, with David.
De bästa nya människorna du träffade?
Träffade jag ens några nya personer i år, bortsett från nya kollegor? Tror inte det. Oops.
Who is the best person you (first) met in 2018?

Did I really meet any new people this year besides new colleagues at work? DOn't think so. Oops.
Hur skulle du beskriva din stil år 2018?
Lite Parisisk ändå! Jag älskar ju prickiga blusar, långa kjolar, volanger, baskrar, stråväskor, snygga kappor med och boots. ÄLSKAR även det faktum att djurmönstrat är inne igen.
How would you describe your fashion sense in 2018?
Kinda Parisian! I love polka dot blouses, raffles, berets, long coats with a pair of jeans and boots. I also LOVE the fact that animal print is so fashionable again.
Inte så Parisisk, men en New York-ig bild på moi!
Vad fick dig att må bra?
Att ha en sån grym, rolig och godhjärtad pojkvän som David. Har inte skrivit tillräckligt om honom i denna lista, och att ha honom vid min sida får mig definitivt att må bra.

What made you feel at ease?
Having such an awesome, fun and good hearted boyfriend as David in my life. Haven't really written enough about him in this list, but having him by my side definitely makes me feel at ease.
Finns det någonting som skulle gjort ditt år ännu bättre?
Hade gärna velat ha lite skjuts i karriären eller fått göra något annorlunda jobbmässigt än det samma gamla vanliga som jag är nu van vid.
Is there anything that would have made this year even better?
I wouldn't mind a boost in my career or just to have the opportunity to do something different than what I've gotten used to at my workplace.